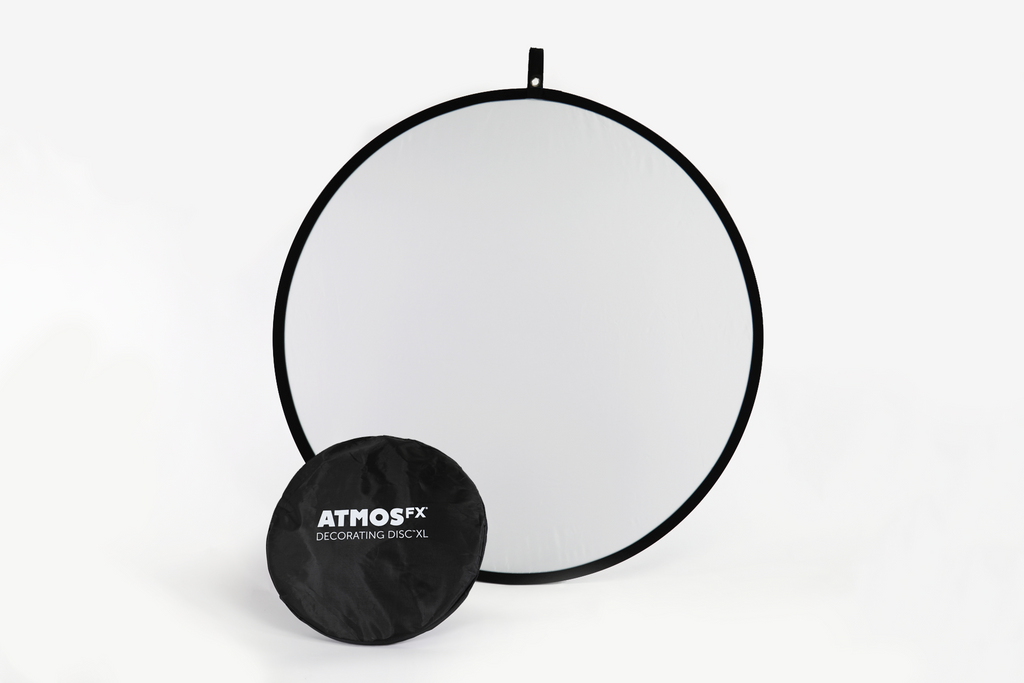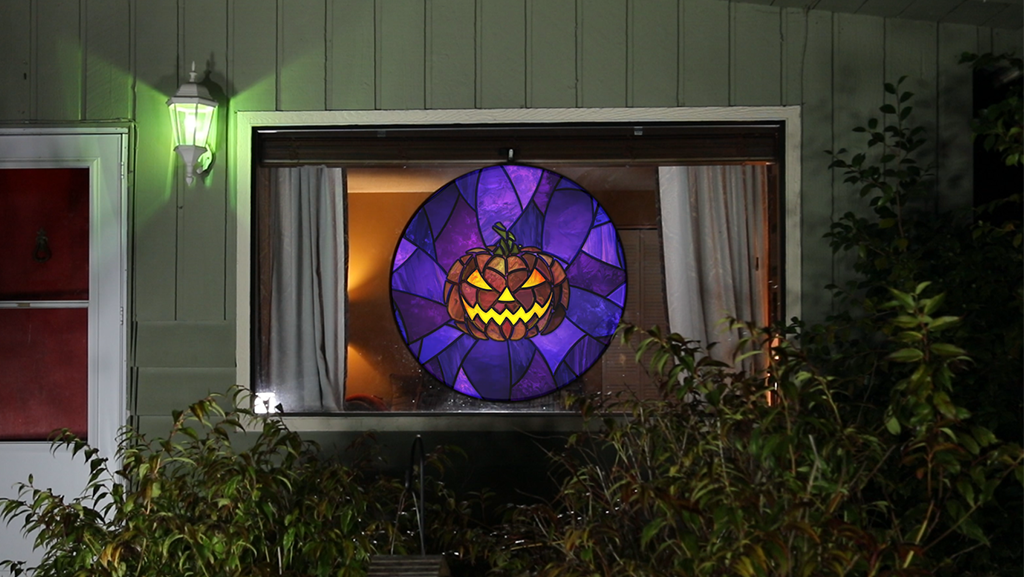 Pop open this circular projection screen and, within seconds, nearly any space can become host to a dynamic digital celebration. Portable and lightweight, it's easy to display numerous AtmosFX Decorations – be it fireworks, Christmas carolers, or ghosts!
43 inch diameter projection prop
Folds down to 14.5 inches for storage
Grommet loop for easy hanging
2 anchor grommets for secure positioning
Includes zippered storage case
Description

Create dramatic decoration displays with the innovative AtmosFX Decorating Disc XL, a 43-inch in diameter circular projection screen that brilliantly captures AtmosFX Decorations optimized for circular projection. Celebrate numerous holidays and occasions anywhere with this portable screen, including Halloween, Christmas, Easter, Independence Day, birthdays and more.

Lightweight and easy-to-use, the AtmosFX Decorating Disc XL is made from woven polyester and is designed to crisply hold the image from the projector. It comes with its own storage case, folding down to just 14.5 inches in diameter when not in use.
Disc Decorations from AtmosFX

There are several AtmosFX collections with decorations specifically designed for the Decorating Disc XL, and more new decorations coming in the future. It's the easiest way to make a magical impression for your family, friends, and neighbors.

The following AtmosFX Decoration Collections include decorations designed for the Decorating Disc XL.

Halloween Collections

Thanksgiving Collections

Christmas Collections

And More!
HALL

of

FAME

Looking for inspiration to create your own unique digital display? Check our these spectacular digital decoration setups from the best and brightest of the AtmosFX community!
Subtotal $0
Tax and shipping will be calculated at checkout.
Your shopping cart is empty.