Project the Fun
Whether you're putting together a fundraiser or an awareness program, AtmosFX would be glad to help support and enhance your non-profit events or programs.

Bringing the Magic to Your Nonprofit
Across the country and the world, we are partnering with nonprofits who are doing amazing work to better their communities, advocate for the disadvantaged, and champion worthy causes. For many however, it's hard to provide the extra "magic" for special events, celebrations, and fundraisers. AtmosFX is here to help. Whether you're an individual chapter planning a single event or an entire organization looking for an ongoing co-venture, AtmosFX can make any occasion into a celebration.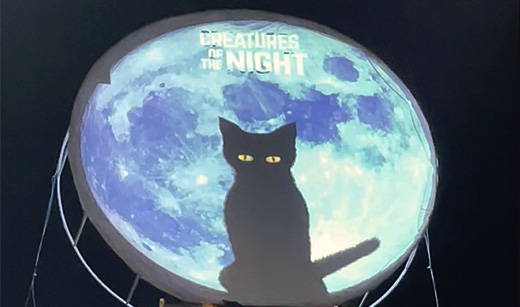 How it Works
Turn celebrations into magical events. AtmosFX projectors can turn any wall into an experience, and use any TV to open a portal onto another world. Whether you're looking for family-friendly ghosts, a visit from Santa, a happy, hoppy Easter Rabbit, or enchanting fireworks, AtmosFX has digital decorations for every occasion.
What Kinds of Nonprofits Does AtmosFX Work With?
We work with registered 501(c)(3) nonprofit organizations who believe wonder and delight should be a part of every celebration and every holiday, not just the ones observed on the calendar. We also support military families far from home, children's hospitals, community groups, and shelters around the world.
Become part of Project the Fun, the AtmosFX charity outreach program that projects digital decorations into your most important occasions.
To apply, send us your information by clicking the button below: