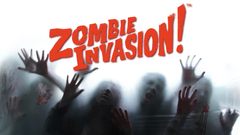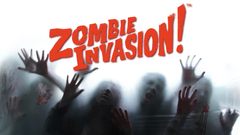 Description

The walking dead hunger for flesh and you're just in time for them to stumble onto an unlucky victim. "Zombie Attack" brings home the terror for Halloween with a decoration that comes as both shambling silhouettes and full-color glory. Create an unforgettable experience with your projector, TV, or monitor.
Decoration Includes

"Wandering Horde" Full Color (0:56)
"Wandering Horde" Shadows (0:50)
"Zombie Attack" Full Color (0:36)
"Zombie Attack" Shadows (0:33)
"Zombie Feast" (0:30)
Specifications

1080p HD Video Files in .MP4 Format
Horizontal Orientations Included
Vertical Orientation in Wandering Horde only
Background Options: Interior or Exterior
Lighting Options: Full Color or Shadow
Delivered via digital download
HALL

of

FAME

Looking for inspiration to create your own unique digital display? Check our these spectacular digital decoration setups from the best and brightest of the AtmosFX community!
Subtotal $0
Tax and shipping will be calculated at checkout.
Your shopping cart is empty.