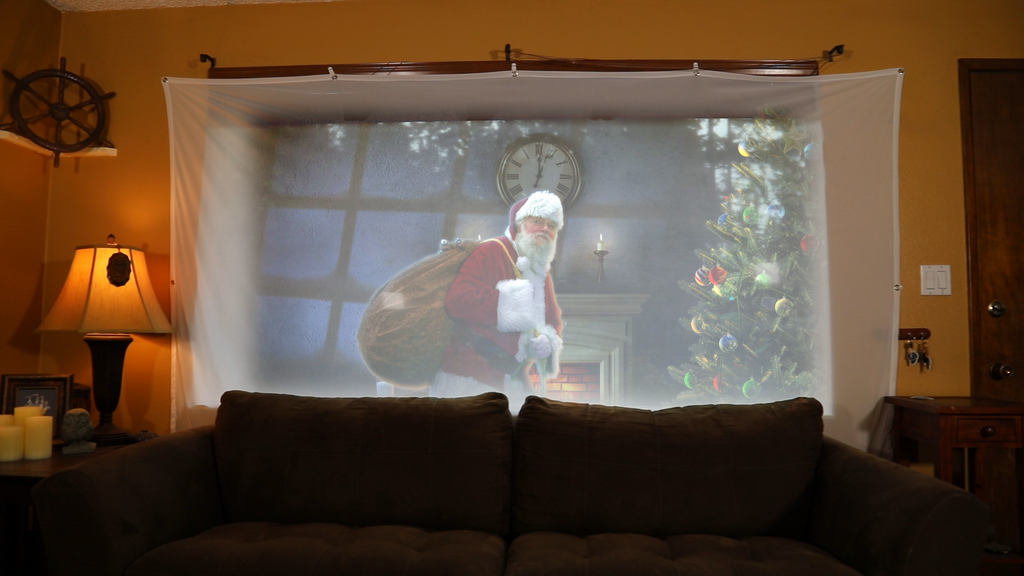 Sold Out
Window Projection Material XL
Key Features

5.5 Foot by 9 Foot Projection Material
Made of Washable Woven Polyester
12 Edge Grommets for Easy Hanging
3M Peel-and-Stick Command Hooks
Or Try the Original 4 by 6 Foot Window Projection Material
Description

AtmosFX Window Projection Material XL is a larger version of our original Window Projection Material. This white semi-translucent material best displays AtmosFX Digital Decorations through excellent contrast and light diffusion. It's easy to set up, store and reuse.

Window Projection Material XL creates a uniform projection surface in your windows, resulting in vibrant, realistic decorations. Compared to other materials, it has excellent light management, better image reproduction, and reduced hot-spotting.

This material also features twelve grommets for additional set up options. For fast and easy set up, use the included peel-and-stick hang tags.
HALL

of

FAME

Looking for inspiration to create your own unique digital display? Check our these spectacular digital decoration setups from the best and brightest of the AtmosFX community!
Subtotal $0
Tax and shipping will be calculated at checkout.
Your shopping cart is empty.