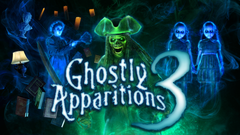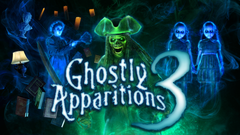 Description

When these identical twin daughters amuse each other, when exactly does child's play become something much more sinister? The twisted twins are just one of three startling specters unleashed in the Ghostly Apparitions 3 Digital Decoration Collection. Both intensely dazzling and infinitely diabolic, these haunting projections will ensure you'll never celebrate Halloween the same way again.
Decoration Includes

"Copycat" (2:13)
"Double Vision" (2:38)
"Ghost Swing" (1:13)
"Grave Riser" (0:43)
"Startle Scare 1" (0:27)
"Startle Scare 2" (0:38)
"Startle Scare 3" (0:44)
"Terrible Twos" (2:26)
Specifications

1080p HD Video Files in .MP4 Format
Horizontal and Vertical Orientations Included
Ghostly Backgrounds Included in TV and Wall Decorations
No Background in Window and Hollusion Decorations
Delivered via digital download
HALL

of

FAME

Looking for inspiration to create your own unique digital display? Check our these spectacular digital decoration setups from the best and brightest of the AtmosFX community!
Subtotal $0
Tax and shipping will be calculated at checkout.
Your shopping cart is empty.