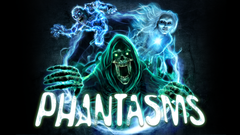 Sinister Spinster
Decoration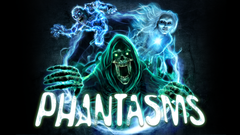 Description

She's not angry–she's just disappointed, which is somehow worse! This decrepit specter at the heart of the "Sinister Spinster" decoration casts a disapproving gaze as she floats through the house or passes through walls to feast on the screams from your Halloween guests. A spooky choice for projecting on Hollusion Material, walls, or windows, it even comes with genuinely unsettling scares exclusively for playing on a TV/Monitor.
Decoration Includes

"Mixture of Madness" Window, Hollusion (1:20)
"Behave or Be Dead" Window, Hollusion (1:04)
"Tea For Two" Window, Hollusion (1:05)
"Startle Scare" Window, Hollusion (0:18)
"Possessed TV" TV (2:04)
"Startle Scare" TV (0:31)
"Peek-A-Boo!" Wall (0:21)
"Quiet Or Else" Wall (0:27)
"Startle Scare" Wall (0:14)
Specifications

1080p HD Video Files in .MP4 Format
Orientation: Horizontal and Vertical
Delivered via digital download
HALL

of

FAME

Looking for inspiration to create your own unique digital display? Check our these spectacular digital decoration setups from the best and brightest of the AtmosFX community!
Subtotal $0
Tax and shipping will be calculated at checkout.
Your shopping cart is empty.