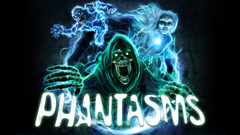 Sinister Spinster
Decoration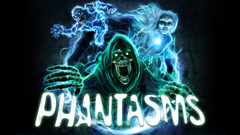 Description

This decrepit specter at the heart of the Sinister Spinster decoration casts a menacing gaze upon your Halloween guests as she floats through the house or passes through your walls. Does she feast on the screams from trick-or-treaters who see her unexpectedly appear on Hollusion Projection Material, or partygoers who see her emerge from the Decorating Disc XL? We may never know what motivates this hoary ghost, but she's sure to elicit genuinely unsettling scares when displayed on walls, windows, and even TVs and monitors!  
Decoration Includes

"Mixture of Madness" Window, Hollusion (1:20)
"Behave or Be Dead" Window, Hollusion (1:04)
"Tea For Two" Window, Hollusion (1:05)
"Startle Scare" Window, Hollusion (0:18)
"Possessed TV" TV (2:04)
"Startle Scare" TV (0:31)
"Peek-A-Boo!" Wall (0:21)
"Quiet Or Else" Wall (0:27)
"Startle Scare" Wall (0:14)
Specifications

1080p HD Video Files in .MP4 Format
Horizontal and Vertical Orientations Included
Features Display Modes for Windows, 3DFX Forms, Decorating Discs, Hollusions, Walls, and TV/Monitors
Delivered via digital download
HALL

of

FAME

Looking for inspiration to create your own unique digital display? Check our these spectacular digital decoration setups from the best and brightest of the AtmosFX community!
Subtotal $0
Tax and shipping will be calculated at checkout.
Your shopping cart is empty.