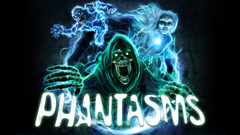 Seductive Siren
Decoration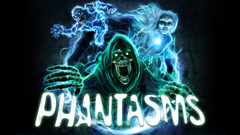 Description

Don't mistake her beauty for kindness, because this temptress is terrifying! The "Seductive Siren" decoration bedevils with her mysterious beauty and glowing, blue heart–but whatever her mood, her haunting presence sets a chilling tone for your Halloween guests as she floats through the air or materializes through walls. An alluring yet dangerous temptation for trick-or-treaters when projected onto windows, walls, or Hollusion Projection Material, this decoration will even haunt an old broadcast when played on a TV/Monitor.
Decoration Includes

"Siren's Sway" Window, Hollusion (1:08)
"Fears Afloat" Window, Hollusion (1:30)
"Sea of Sirens" Window, Hollusion (0:58)
"Startle Scare" Window, Hollusion (0:26)
"Possessed TV" TV (2:37)
"Startle Scare" TV (0:29)
"Ethereal Allure" Wall (1:21)
"Shy or Sly?" Wall (0:40)
"Startle Scare" Wall (0:22)
Specifications

1080p HD Video Files in .MP4 Format
Orientation: Horizontal and Vertical
Delivered via digital download
HALL

of

FAME

Looking for inspiration to create your own unique digital display? Check our these spectacular digital decoration setups from the best and brightest of the AtmosFX community!
Subtotal $0
Tax and shipping will be calculated at checkout.
Your shopping cart is empty.