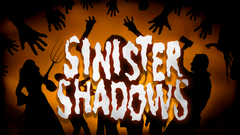 Rising Corpses
Decoration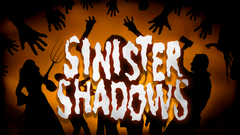 Description

The dead in this graveyard refuse to rest in peace. Instead, they unearth themselves, hoping to grab some unsuspecting passerby. This is one of four spooky projections contained in the Sinister Shadows Digital Decoration Collection, each of which feature haunting figures lurking, lunging and slinking through the dark Halloween night.
Decoration Includes

"Grave Riser" (0:27)
"Grave Risers" (0:39)
"Zombie Hand" (1:21)
"Zombie Hands" (1:29)
"Corpse Attack" (0:34)
"Corpse Crowd" (0:38)
Specifications

1080p HD Video Files in .MP4 Format
Horizontal and Vertical Orientations Included
Features Display Modes for Decorating Discs, Windows, Walls, and TV/Monitors

Window Background Options: Fog Background or No Background
Wall Lighting Options: Standard, Spotlight, Flashlight, or Candle
Delivered via digital download
HALL

of

FAME

Looking for inspiration to create your own unique digital display? Check our these spectacular digital decoration setups from the best and brightest of the AtmosFX community!
Subtotal $0
Tax and shipping will be calculated at checkout.
Your shopping cart is empty.