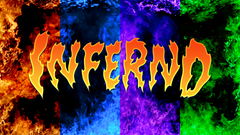 Raging Inferno
Decoration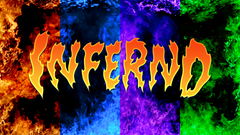 Description

A raging inferno appears to consume everything in its path, with flaming debris dropping from above and sizzling embers popping at the viewer. This blistering digital effect is just one of four unique fires that make up the Inferno Digital Decoration Collection. Perfect for projection mapping, Halloween parties, and in combination with other digital decorations, this Inferno burns with multiple intensities and colors.
Decoration Includes

Perpetual Flames (2:21)
Cyclical Flames (1:31)
Specifications

1080p HD Video Files in .MP4 Format
Horizontal and Vertical Orientations Included
Looping Options: Perpetual (Continuous flames) or Cyclical (Flames rise then fade)
Color Options: Realistic Flames, Green Wildfire, Blue Burn, Purple Blaze
Delivered via digital download
HALL

of

FAME

Looking for inspiration to create your own unique digital display? Check our these spectacular digital decoration setups from the best and brightest of the AtmosFX community!
Subtotal $0
Tax and shipping will be calculated at checkout.
Your shopping cart is empty.