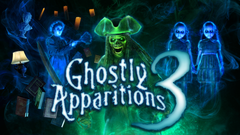 Materializing Maid
Decoration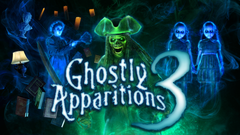 Description

When this haunting housekeeper comes to your home to clean, you'll need more than a feather-duster – you'll need an exorcist! Under this maid's mysterious command, objects float and even the most common household tasks become uncommonly magical. Project this captivating Halloween decoration on windows, walls and TVs – or create an holographic-like illusion with Hollusion Projection Material that guests will never forget.
Decoration Includes

"Break Time" (1:11)
"Dinner Is Served" (5:14)
"Frightful Flirt" (3:03)
"Grave Riser" (0:57)
"Haunted Housekeeping" (4:33)
"Startle Scare" (0:33)
Specifications

1080p HD Video Files in .MP4 Format
Horizontal and Vertical Orientations Included
Ghostly Backgrounds Included in TV and Wall Decorations
No Background in Window and Hollusion Decorations
Delivered via digital download
HALL

of

FAME

Looking for inspiration to create your own unique digital display? Check our these spectacular digital decoration setups from the best and brightest of the AtmosFX community!
Subtotal $0
Tax and shipping will be calculated at checkout.
Your shopping cart is empty.