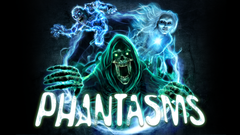 Demonic Poltergeist
Decoration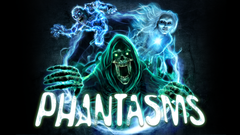 Description

From the German name "knocking spirit," the Poltergeist is known by ghost hunters for its noisy and destructive nature, and this one is no different! Pulsing with angry energy, the "Demonic Poltergeist" decoration leaves a trail of simulated destruction in its wake this Halloween. Spread the fear by projecting it onto your walls or windows, or you can even have this mischievous spirit haunt your TV, springing out to surprise the unwary from the showing of a Vincent Price horror classic.
Decoration Includes

"Electric Slide" Window, Hollusion (0:54)
"Amped Up" Window, Hollusion (0:50)
"Discharged" Window, Hollusion (0:46)
"Startle Scare" Window, Hollusion (0:15)
"Thrill Seeker" Wall (0:57)
"Stuck In Overdrive" Wall (1:05)
"Startle Scare" Wall (0:18)
"Possessed TV" TV (3:02)
"Startle Scare" TV (0:21)
Specifications

1080p HD Video Files in .MP4 Format
Orientation: Horizontal and Vertical
Delivered via digital download
HALL

of

FAME

Looking for inspiration to create your own unique digital display? Check our these spectacular digital decoration setups from the best and brightest of the AtmosFX community!
Subtotal $0
Tax and shipping will be calculated at checkout.
Your shopping cart is empty.