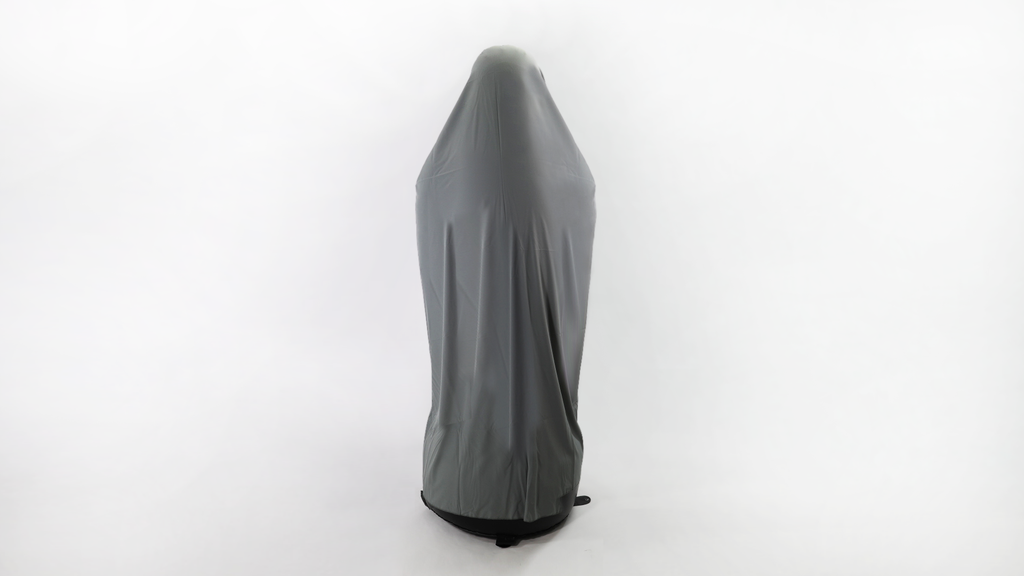 Sold Out
Key Features

Inflatable 3DFX Form
3DFX Projection Fabric Shroud
Two (2) Shroud Clips
Description

The AtmosFX 3DFX Form is a life-size inflatable prop which comes to life when paired with a projector and AtmosFX 3DFX Decorations! The mannequin-like form is more than 5½ feet tall, durable, reusable, and easy to set up year after year.

To get started, simply inflate the 3DFX Form in an optimal location, cover it with the projection shroud, and project any of your favorite 3DFX Prop Mode decorations directly onto its surface. Once you're done setting it up, you'll see full-size animated characters sing, tell stories, and entertain all who encounter them.
AtmosFX 3DFX Decoration Collections

There are several AtmosFX Decoration Collections with specifically designed individual decorations optimized for the exact size and shape of the 3DFX Form – making it incredibly easy to create a dynamic effect like nothing your neighborhood has ever seen.

Halloween-themed Collections with 3DFX Decorations

Christmas-themed Collections with 3DFX Decorations
Trio Decorations for Three 3DFX Forms

AtmosFX offers special 3DFX Trio decorations in our Boo Crew and Halloween Hosts collections. With three 3DFX Forms, you can bring these trio decorations to life, interacting, singing songs, and telling stories to your Halloween guests! 
Technical Specs

Constructed of durable, inflatable vinyl
Fillable reservoir base
Security ground tabs
Premium air fill valves
Approximately 68" tall
Approximately 28" wide
HALL

of

FAME

Looking for inspiration to create your own unique digital display? Check our these spectacular digital decoration setups from the best and brightest of the AtmosFX community!
Subtotal $0
Tax and shipping will be calculated at checkout.
Your shopping cart is empty.