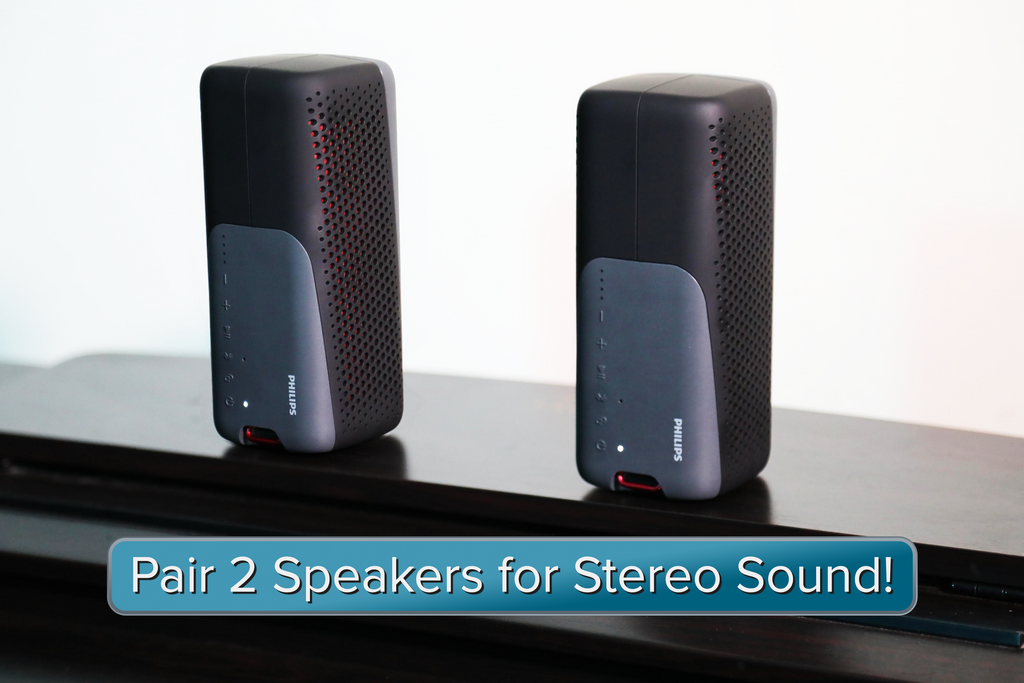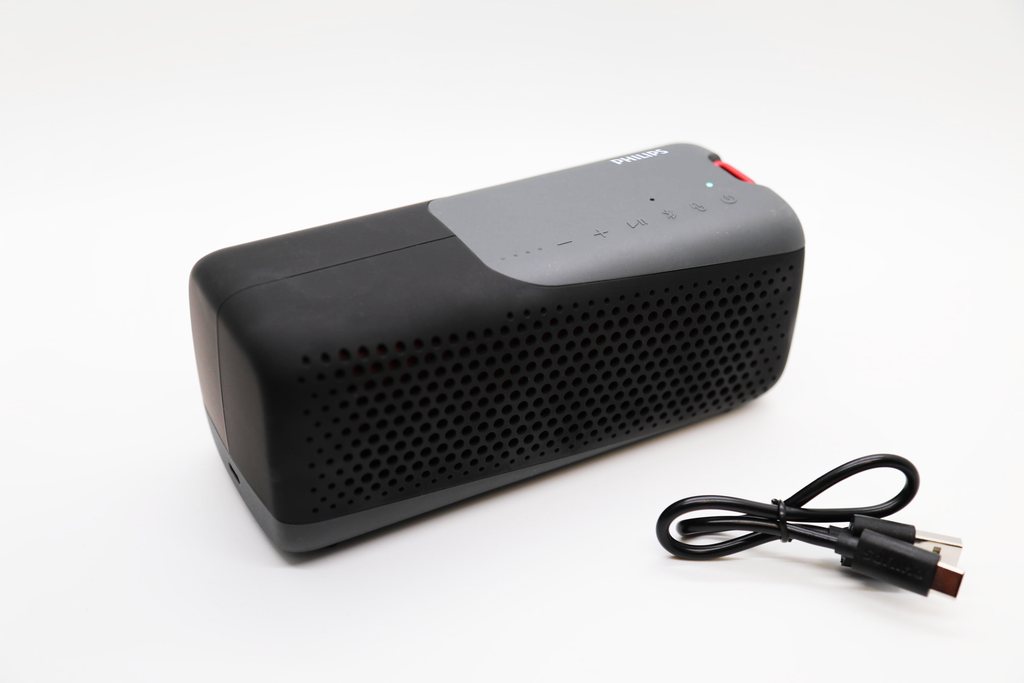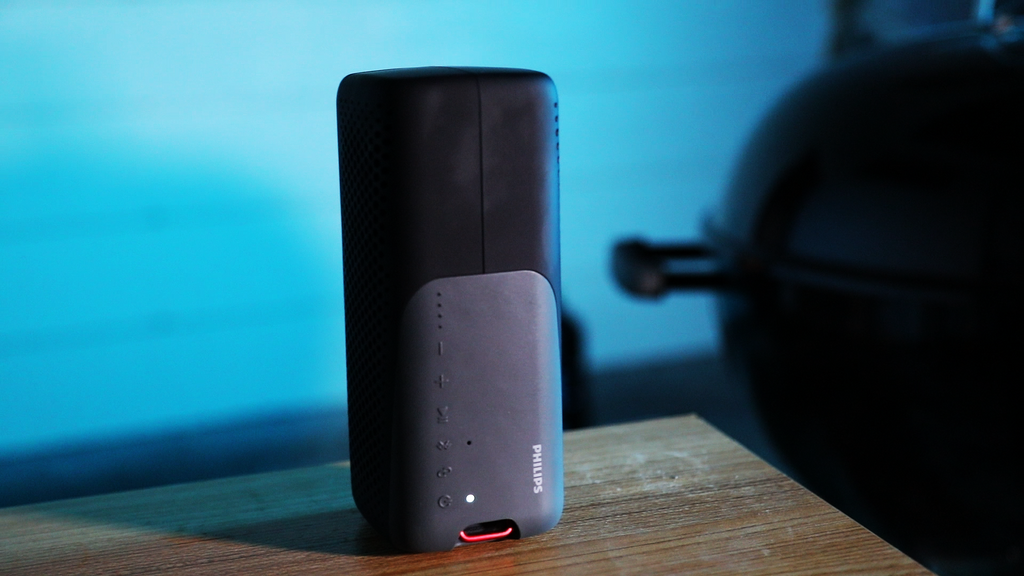 AtmoSonic Bluetooth Speaker
You're already the pride of the neighborhood with your crystal-clear AtmosFX Decorations – make sure your sound is crystal clear, too! With the AtmoSonic Bluetooth Speaker by Philips, wirelessly connect to any Bluetooth-enabled projector, creating a truly immersive audio experience for Halloween, Christmas – any celebration!
Bluetooth wireless speaker
Waterproof for outdoor use (IP67 rating)
Rechargeable battery with 12-hour play time
Link two speakers for stereo pairing

FREE AtmosFX Halloween Hits album download!
Product Description

Lightweight, waterproof and powered by a rechargeable battery, this versatile speaker pairs with any Bluetooth-enabled device – including projectors, TVs, tablets and more. Whether blasting the soundtrack to Halloween Monster Dance Decoration Collection or the cheerful holiday melodies from Christmas Carolers Decoration Collection, your decoration displays will be loud and clear for up to 12 consecutive hours. And when you are not using it for decorating, the AtmoSonic Speaker can be used to play music, movies – even make phone calls!
Perfect for Outdoor Use - Waterproof and Wireless

Just because your projector is indoors doesn't mean your speakers have to be! The AtmoSonic Bluetooth Speaker is waterproof with a IP67 rating, which makes it ideal for any outdoor decoration display. With speakers outside your window, your audience can hear your window decorations as clearly as they can see them. It's also perfect for prop decorating with pumpkins or 3DFX Forms. Set some speakers up next to your props to make them even more lifelike and immersive!
Stereo Pairing - Save $10 on 2 Speakers!

Great things come in pairs, and that's doubly true for your audio! You can link two AtmoSonic Bluetooth Speakers together for crisp stereo audio, adding dimension and realism to your displays. You can even save $10 when you buy two AtmoSonic Bluetooth Speakers! Just select "2 Speakers" from the Quantity menu to get your savings.

Technical Specs

1 Year Warranty from Philips
Bluetooth 5.2 Wireless Audio
Bluetooth Range: Line of Sight, Up to 66 feet (20 meters)
Stereo Pairing Feature for 2 Speakers
20W Mono Speaker with Built-in Microphone
IP 67 Waterproof Rating
4400mAh Rechargeable Li-ion Battery, Up to 12 hours of Playback
USB Type-C Charging Cable (AC Wall Plug Not Included)

HALL

of

FAME

Looking for inspiration to create your own unique digital display? Check our these spectacular digital decoration setups from the best and brightest of the AtmosFX community!
Subtotal $0
Tax and shipping will be calculated at checkout.
Your shopping cart is empty.