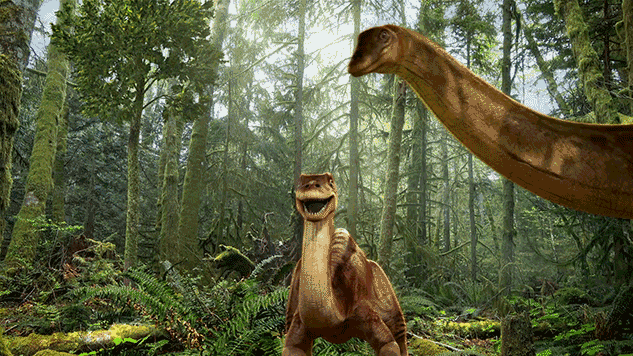 Brontosaurus Playtime Sample Decoration
Description

This special sample decoration is an excerpt of Brontosaurus from Dinosaur Encounter. The full decoration includes additional options for display modes, backgrounds, and orientations.

A baby Brontosaurus and his mother stroll through the rainforest and stop to say hi to some visitors. These massive dinosaurs are one of four iconic species contained in the Dinosaur Encounter Digital Decoration Collection. Each lifelike projection features dinosaurs roaring, frolicking and fighting in a lush Jurassic-era setting – perfect for holidays, events and children's parties!
Specifications

1080p HD video file in .MP4 format
Project onto windows or display on a TV
Features rainforest background
Full decoration includes multiple scenarios and display options
HALL

of

FAME

Looking for inspiration to create your own unique digital display? Check our these spectacular digital decoration setups from the best and brightest of the AtmosFX community!
Subtotal $0
Tax and shipping will be calculated at checkout.
Your shopping cart is empty.