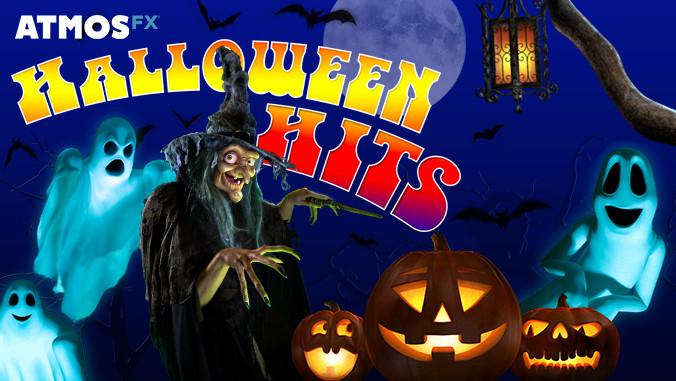 AtmosFX Halloween Hits (Digital Album)
Key Features

7 songs in MP3 format
Delivered via Digital Download
Instrumental versions of every song!
Description

There is no more powerful way to set the mood for your Halloween party, gothic dinner, or kid-friendly evening of ghost stories than with a powerful soundtrack. To help you summon up the perfect soundscape, we present the AtmosFX Halloween Hits Album.

Sinister, ominous, yet with a touch of mischievous whimsy, the Halloween Hits Album features songs from the digital decoration collections: Jack-O'-Lantern Jamboree, Witching Hour, and Boo Crew. The whole family can sing along with spooktacular ghosts, creepy pumpkins, or a whimsical witch. Each song also comes with an instrumental version you can play in the background while exchanging your own spooky tales.

Get yours before they vanish!
Delivered via digital download
HALL

of

FAME

Looking for inspiration to create your own unique digital display? Check our these spectacular digital decoration setups from the best and brightest of the AtmosFX community!
Subtotal $0
Tax and shipping will be calculated at checkout.
Your shopping cart is empty.