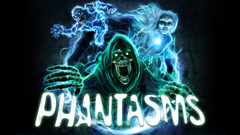 Phantasms 3DFX Bundle
Decoration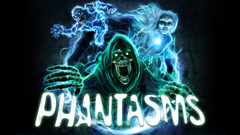 Description

Optimized for projection onto the unique 3DFX Form, this ghastly gathering of ghouls, specters and poltergeists gets up-close and personal in this bewitching bundle of decorations. Featuring the Poltergeist, Siren, Spinster, and Wraith, they add spooky ambiance to your Halloween, and their well-timed startle scares will leave your guests screaming with delight.
Decoration Includes

Demonic Poltergeist "High Voltage" (0:33)
Demonic Poltergeist "Static & Erratic" (0:23)
Demonic Poltergeist "Startle Scare" (0:22)
Seductive Siren "Come Hither" (0:43)
Seductive Siren "Shy or Sly" (1:02)
Seductive Siren "Startle Scare" (0:22)
Sinister Spinster "Do Not Disturb" (0:58)
Sinister Spinster "Sinister Shroud" (0:58)
Sinister Spinster "Startle Scare" (0:23)
Wicked Wraith "Soul Crusher" (1:02)
Wicked Wraith "Startle Scare" (0:18)
Specifications

1080p HD Video Files in .MP4 Format
Orientation: Horizontal and Vertical
Delivered via digital download
HALL

of

FAME

Looking for inspiration to create your own unique digital display? Check our these spectacular digital decoration setups from the best and brightest of the AtmosFX community!
Subtotal $0
Tax and shipping will be calculated at checkout.
Your shopping cart is empty.