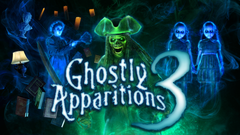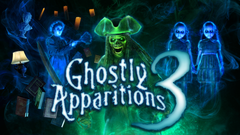 Description

This restless pirate may no longer sail among the living, but he is still determined to plunder and pillage this world – and beyond! Display on windows, walls and TVs, and you and your neighbors will set sail with a seafaring specter as he captains his ghost ship towards your home. And when you pair with Hollusion Projection Material, create an exquisitely detailed holographic-like illusion that visitors will never forget!
Decoration Includes

"Buried Treasure" (1:07)
"Davy Jones' Locker" (1:22)
"Grave Riser" (0:45)
"Startle Scare 1" (0:37)
"Startle Scare 2" (0:28)
"Startle Scare 3" (0:28)
"The Storm" (1:24)
"Yo-Ho-Ho" (2:07)
Specifications

1080p HD Video Files in .MP4 Format
Horizontal and Vertical Orientations Included
Ghostly Backgrounds Included in TV and Wall Decorations
No Background in Window and Hollusion Decorations
Delivered via digital download
HALL

of

FAME

Looking for inspiration to create your own unique digital display? Check our these spectacular digital decoration setups from the best and brightest of the AtmosFX community!
Subtotal $0
Tax and shipping will be calculated at checkout.
Your shopping cart is empty.