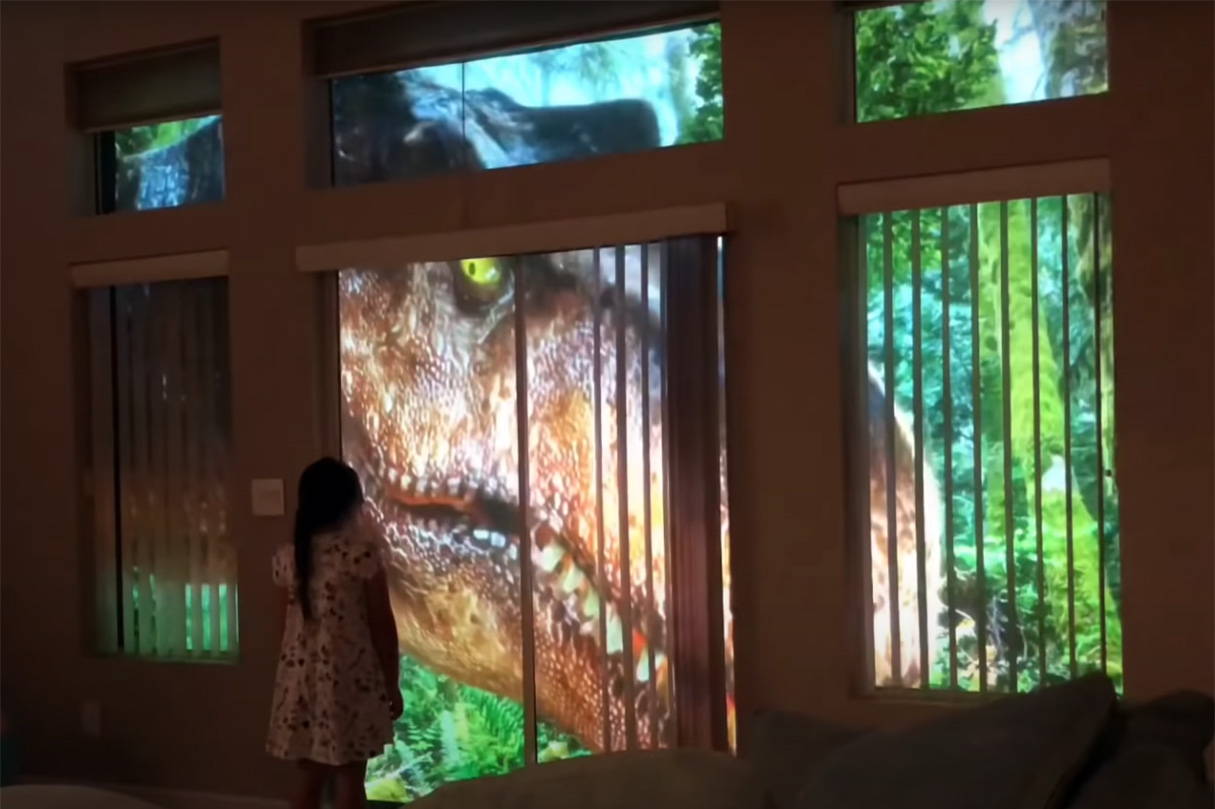 "Great Birthday!"
For our party we projected them on the front and back of the house to greet guests and to celebrate with the birthday boy. Everyone had a great time watching the display.
- Jason S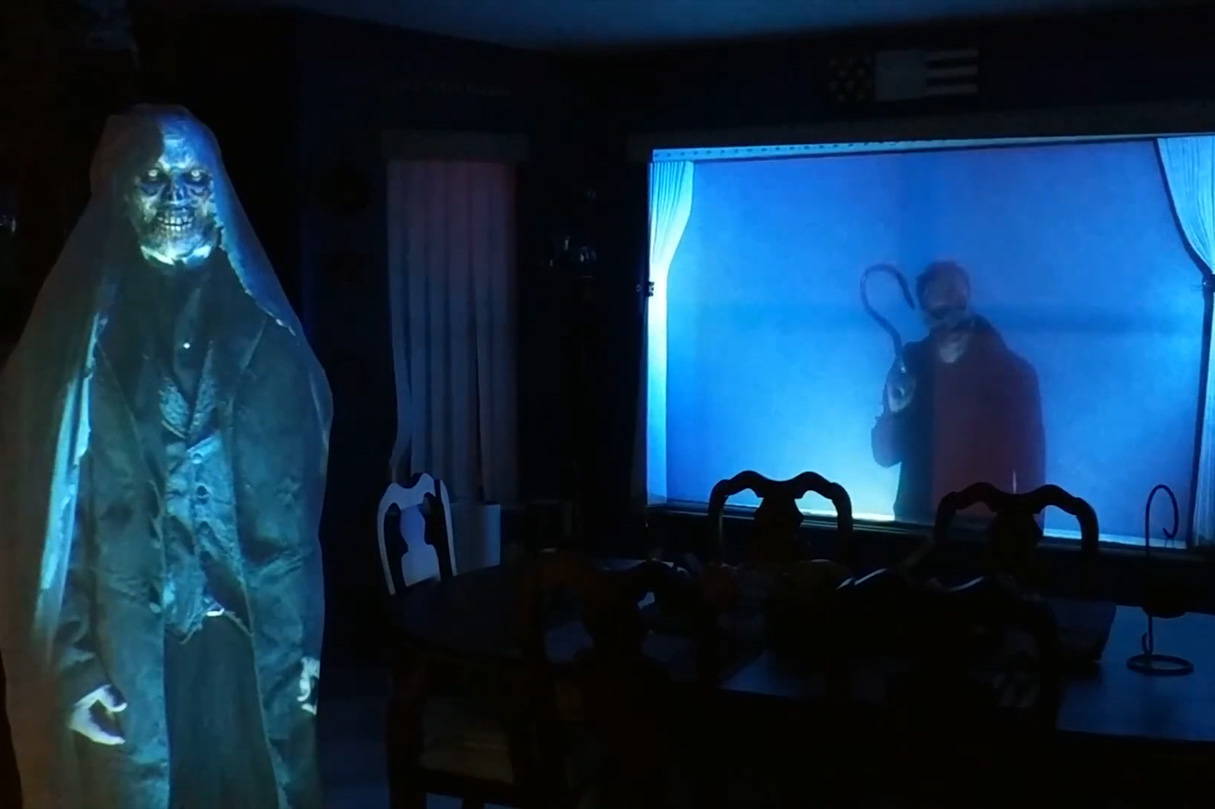 "Best Office Party"
We rent office spaces to small businesses and when our tenants walk into the office to start their day, the digital decorations always make them smile.
One year we had an amazing Halloween party. Projections of the ghosts were everywhere and zombies were coming out of walls with great sound effects - just fantastic! The amount of people that were mesmerized by them was a proud moment for us.
- Katie T.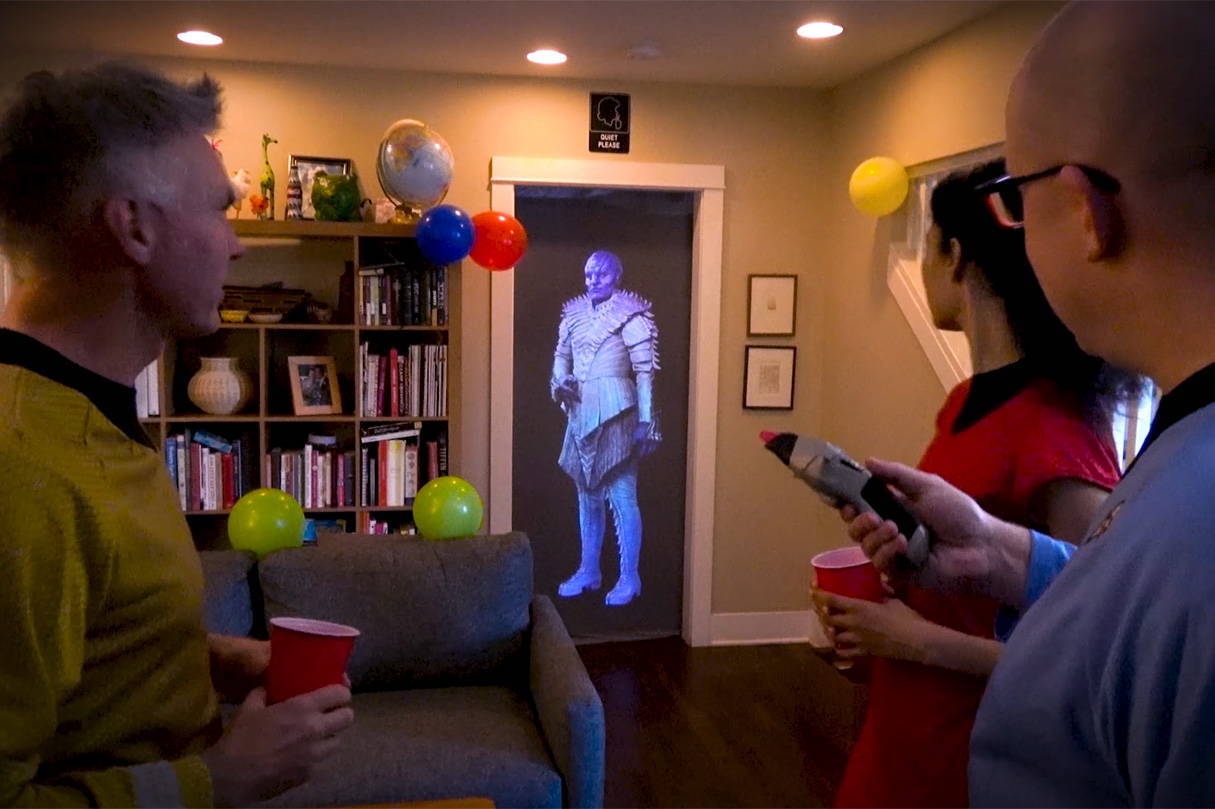 "Live Long and Prosper"
We absolutely love the Star Trek: Beam Me Up decorations. Our Star Trek DISCO party included the best of Star Fleet Command plus the downloads came at warp speed!
- David M